Of all our readings from the past two weeks, the Introduction to the Digital Black Atlantic and Making a Case for the Black Digital Humanities really resonated with me, especially because they relate so well to things I've been reading and listening to lately. The more I study DH, the more I notice ramifications in the culture around me and the more I find connections between scholarship and articles, books, podcasts, and tv shows.
In this article from Wired, Jason Parham reflect on the phenomenon of Digital Blackface on TikTok and its consequences. The problem here is duplicitous: the platform not only fails to sanction racist behaviour, but ended up muting black creators for "hate speech" and aggressive behaviour when they decide to speak up against digital blackface. While reading the Introduction to the Digital Black Atlantic, it was a phrase in particular that made me think about this Wired article:
"There are few contemporary political spaces where the energies of love and imagination are understood and respected as powerful social forces"

Robin D.G. Kelley
In The Evolution of Digital Blackface, Parham reports on Black TikTok creators feeling betrayed by a platform that promised them a place of self-expression and joy.
How long 'til black future month? by N.K. Jemisin.
A few months ago, I was listening to an episode of "LeVar Burton Reads" about Valedictorian, a short story from N.K. Jemisin.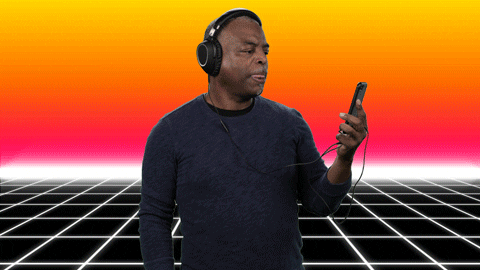 The narrative really captivated me and, as soon as libraries reopened, I borrowed the short story collection How long 'til black future month?. When Kelly Baker Josephs and Roopika Risam talk about Afrofuturism, this book was the first one I thought about. As a fan of science fiction, reading Jemisin's short stories was eye-opening. When reading the short story collection The Future is Female! I already noticed that sci-fi written by women has very different themes than male-written sci-fi, which is often focused on conquest, colonization, and war. In How long 'til black future month?, the exploration becomes even deeper, entering the realm of race, class, and social justice.
This episode of Factually! With Adam Conover from last week ties in with many of the themes we've been discussing in DH. Scholar Ruha Benjamin explains how technology is not transparent, but reflects the society it's produced in…and reproduces the mechanisms of oppression of said society. She coined the term "New Jim Code" to express how technology reproduces the racist assumptions of our society, harming people of color in the process. I recommend listening to this episode, it's really interesting!
If you have more suggestions about books, articles, movies, tv shows, or podcasts that talk about the instersection of technology and race, please comment below. I would really appreciate some suggestions!